Reasons To Visit The Wye Valley For A Holiday
Table of Contents
Explore the fantastic range of Wye Valley cottages currently available in the Wye Valley area of outstanding natural beauty.
Whether it's luxury accommodation with a bubbling hot tub and double bedrooms or dog friendly log cabins in a secluded location with stunning scenery there's many places to choose from for a self catering holiday in the Wye Valley AONB.
The Wye Valley is situated within the area of the River Wye and flows through Herefordshire, Monmouthshire and Gloucestershire.
The river goes through a number of market towns such as Ross on Wye and a number of places in the Forest of Dean going in and out of England and Wales.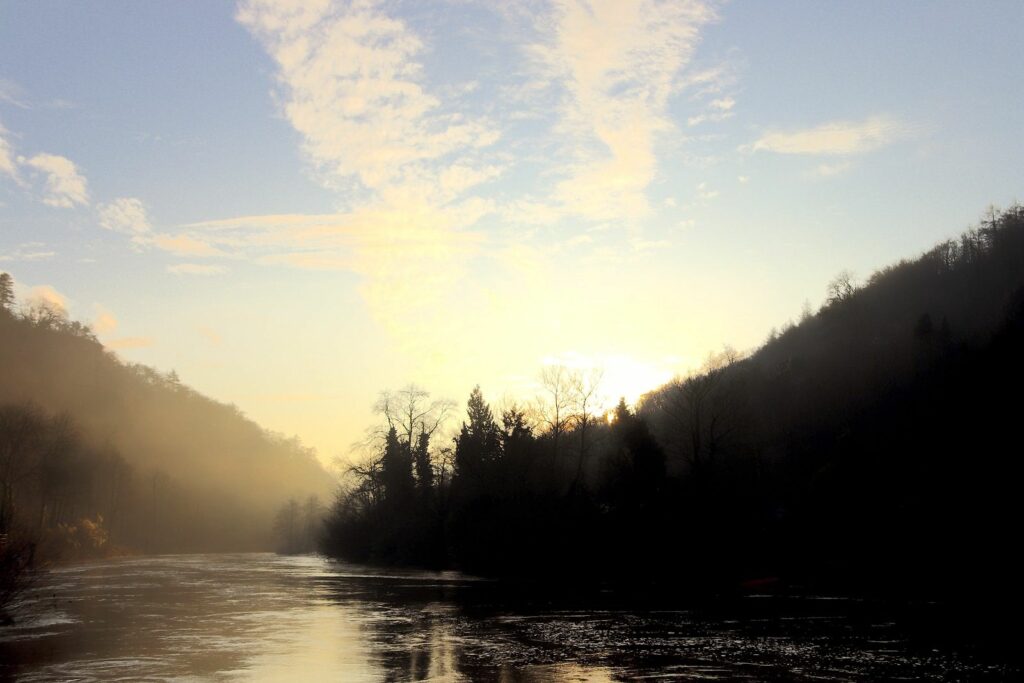 With easy access to the Welsh border you are a short drive from the Brecon Beacons, Black Mountains, Usk Valley, Hay On Wye and a number of other towns in Wales.
Other nearby towns include Hereford, Ledbury, Malvern, Gloucester and Monmouth as well as other popular destinations.
We'll help you explore the surrounding area in this fantastic part of south west England to give you a few holiday ideas for your next holiday.
Wye Valley Self Catering Cottages
There a plenty of self catering cottages to choose from in the Wye Valley, England including our very own Field Cottage.
With self catering you can buy in your food from the local farm shop or get a delivery to your door. There's also the option of plenty of local pubs serving up decent food in the area that you can enjoy during your stay.
There's nothing better than a big outdoor beer garden on a hot summer's evening on holiday with the family.
Whether it's near Ross-On-Wye or The Forest of Dean, you can find a great list of places to stay on the following websites:
Wye Valley Luxury Cottages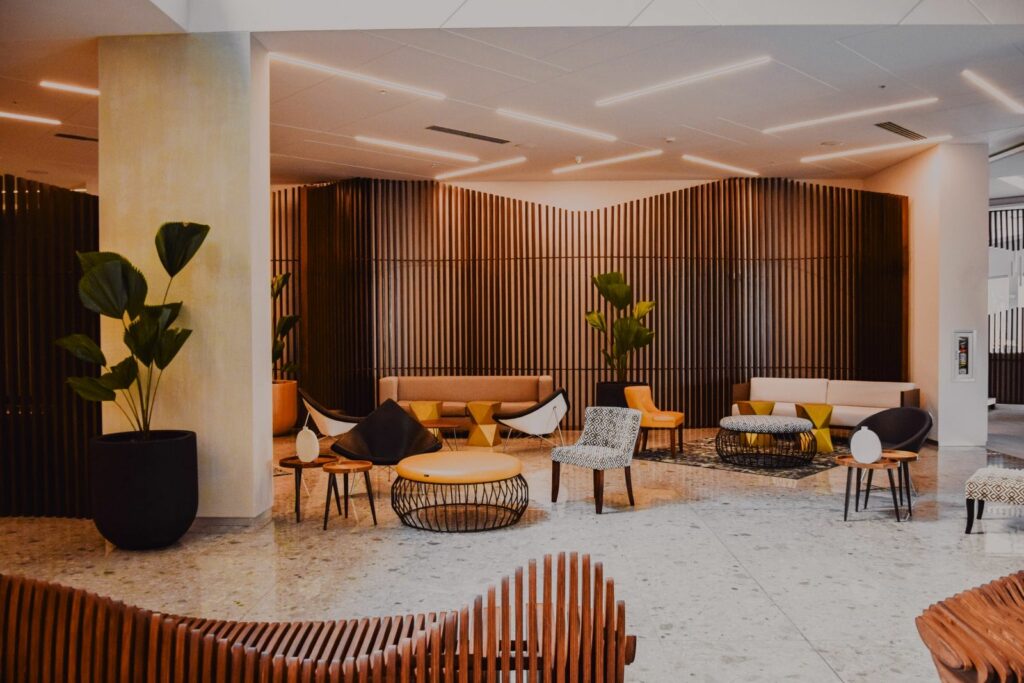 There are so many beautiful places and properties to choose from in the Wye Valley with new properties regularly becoming available to rent in England and Wales.
If you are looking to rent a cottage in a beautiful location with stunning views, a pool, log burner, open fire at the perfect location then it's worth checking out this amazing property.
The Chalet is a cosy five bedroomed house with colourful and stylish interiors recently updated with colour consultancy from Farrow and Ball. It also features in the Netflix series Sex Education.
Other cottages worth checking out in the Wye Valley Area of Outstanding Natural Beauty include:
Dog Friendly Cottages in the Wye Valley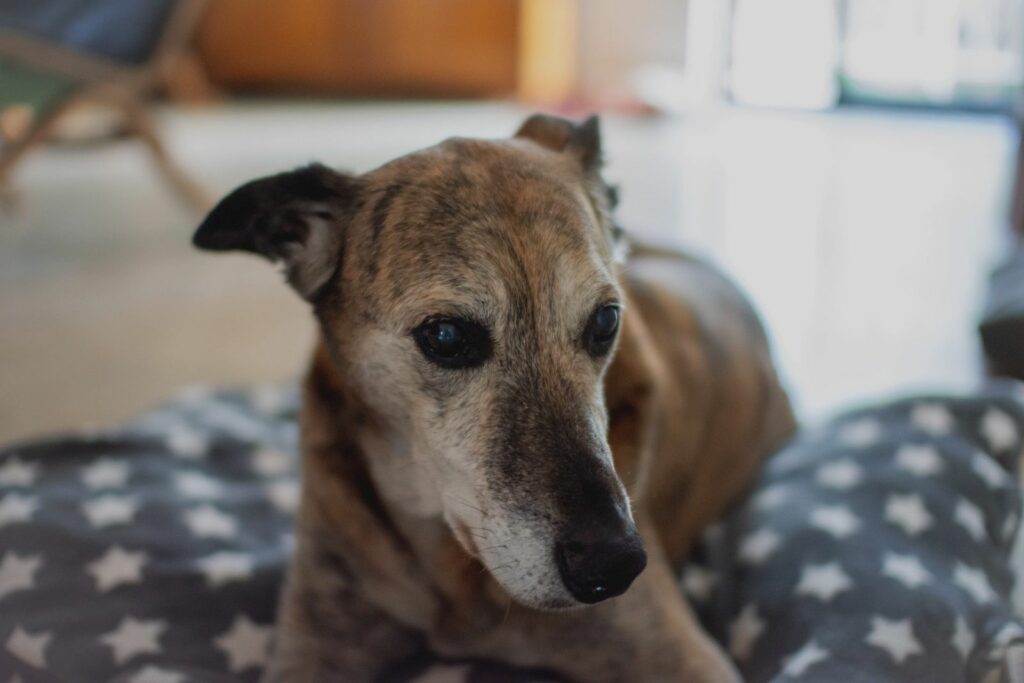 Taking a short break or going away for the week with your four legged friend then you'll need a dog friendly cottage. The properties we recommend include self catering accommodation to luxury cottages in England and Wales.
There's a whole load of walks in the area to take your dog out for a walk however just be mindful of any livestock.
You may also wish to consider properties near to the river so your pet can cool off on a hot summer's day in the water.
Dog Friendly Pubs in the Wye Valley
It's also worth listing a few dog friendly pubs which do great food in the area. There's loads to choose from however here's a selection.
Cottages with Hot Tubs in the Wye Valley
A dip in a hot tub can be the perfect way to end the day when you are on holiday so properties with hot tubs are certainly worth exploring.
There are a number of properties available with a private hot tub in the Wye Valley to choose from in both England and Wales.
A hot tub is good in warm weather, and there are plenty of cottages with hot tubs in the area.
When it comes to planning a vacation, you want to make sure that you get the most out of your experience. One great way to ensure this is by choosing a holiday home with a hot tub. Hot tubs can provide a range of benefits that make them a great addition to any holiday getaway. Here are just a few reasons why a hot tub can be a great addition to your holiday home.
1. Relaxation – Hot tubs are the perfect way to relax and unwind. The warm, soothing water is great for relieving stress and tension, while the gentle jets provide a massage-like sensation. Sitting in a hot tub is a great way to relax and forget about your worries.
2. Health Benefits – Hot tubs can provide a range of health benefits. The warm water can help to improve circulation, while the jets can help to relax and loosen stiff muscles. Hot tubs can also help to reduce pain and inflammation, making them a great choice for those with chronic pain or arthritis.
3. Socialization – Hot tubs are great for socializing. Whether you are spending time with family or friends, you can all enjoy the hot tub together. They provide a great way to bond and create meaningful memories.
4. Entertainment – Hot tubs can provide hours of entertainment. Whether you are playing games, watching movies, or just chatting, a hot tub is the perfect place to do it.
5. Convenience – Hot tubs are very convenient. You don't have to leave your holiday home to enjoy them, and you can use them whenever you want.
These are just a few of the reasons why choosing a holiday home with a hot tub can be a great choice. Hot tubs provide relaxation, health benefits, socialization, entertainment, and convenience, making them the perfect addition to any vacation.
Find your perfect holiday home with an outdoor hot tub in a secluded location by checking out the links below:
Family Friendly Holiday Cottages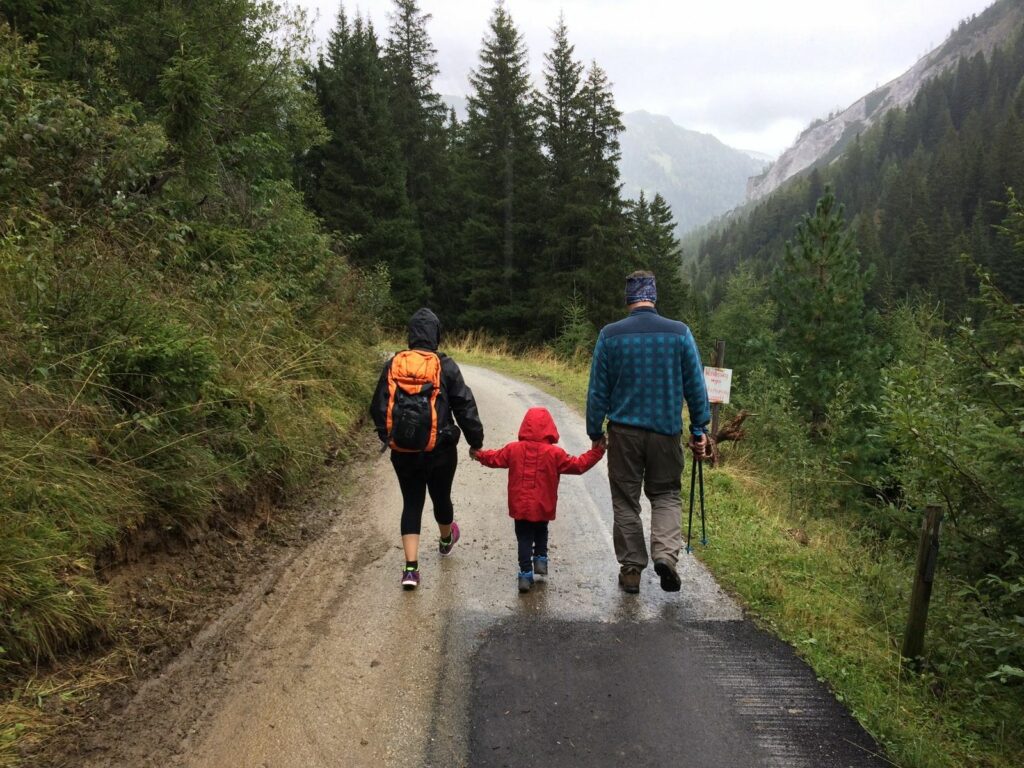 There are a number of family friendly properties in the Wye Valley AONB for larger numbers of guests.
You may wish to consider a forest holiday in the Forest of Dean or be close to Symonds Yat Rock where there are a number of family friendly activities at the Wye Valley Butterfly Zoo or The aMazing Hedge Puzzle.
Field Cottage is ideal for week long family get togethers however we also recommend:
Coach House Cottages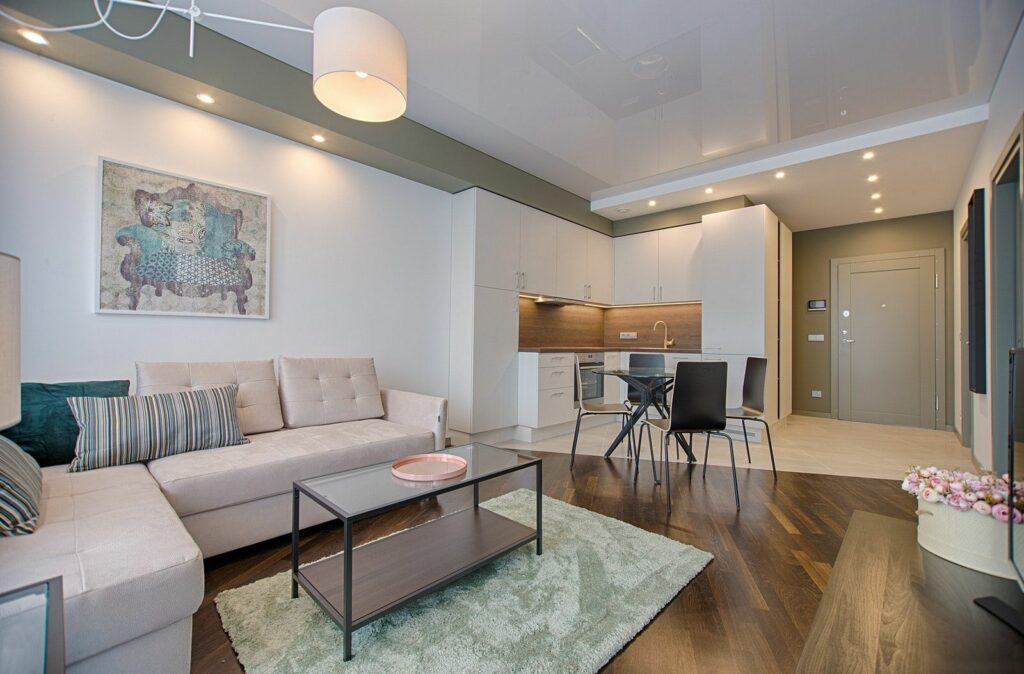 We recommend checking out these coach houses if you are looking for something different for you and your guests.
These have been converted into living accommodation for holiday makers.
Wye Valley Cottages with a Four Poster Bed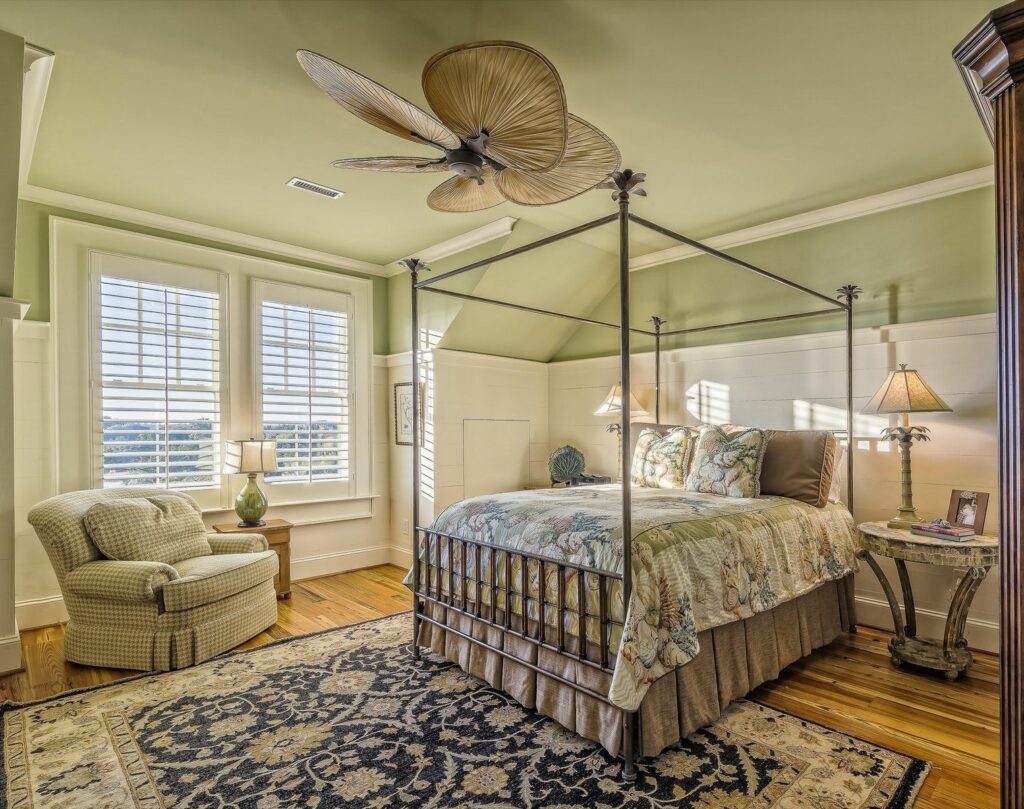 Enjoy the comfort of a four poster bed then check out the following links:
Log Cabins on The River Wye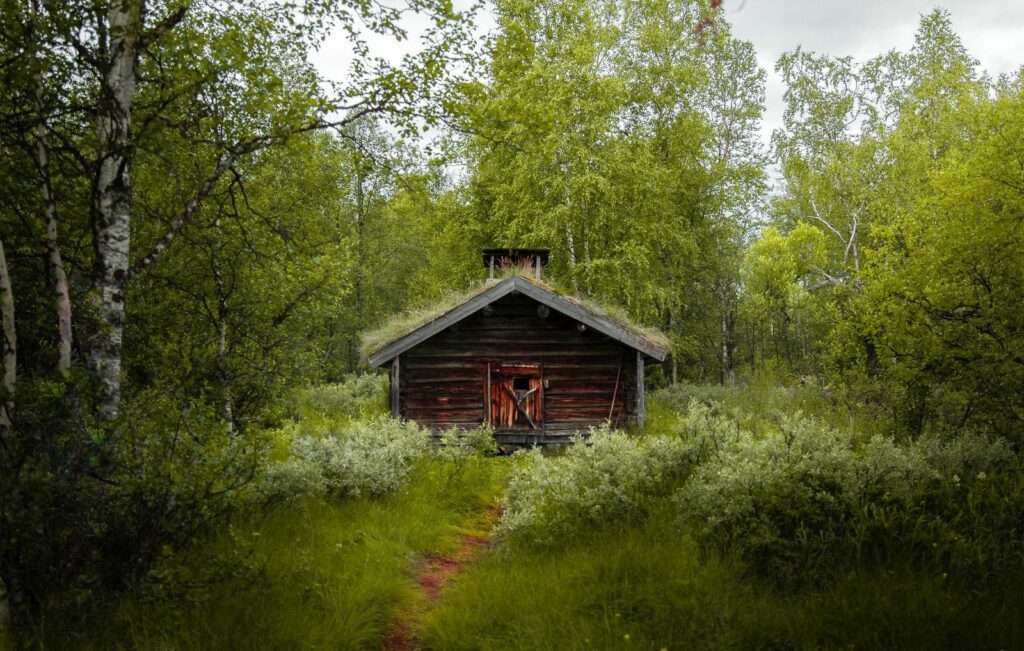 Surround yourself in the natural beauty of the landscape tucked inside a log cabin near the river at the following locations. Many include an outdoor hot tub.
Luxury Huts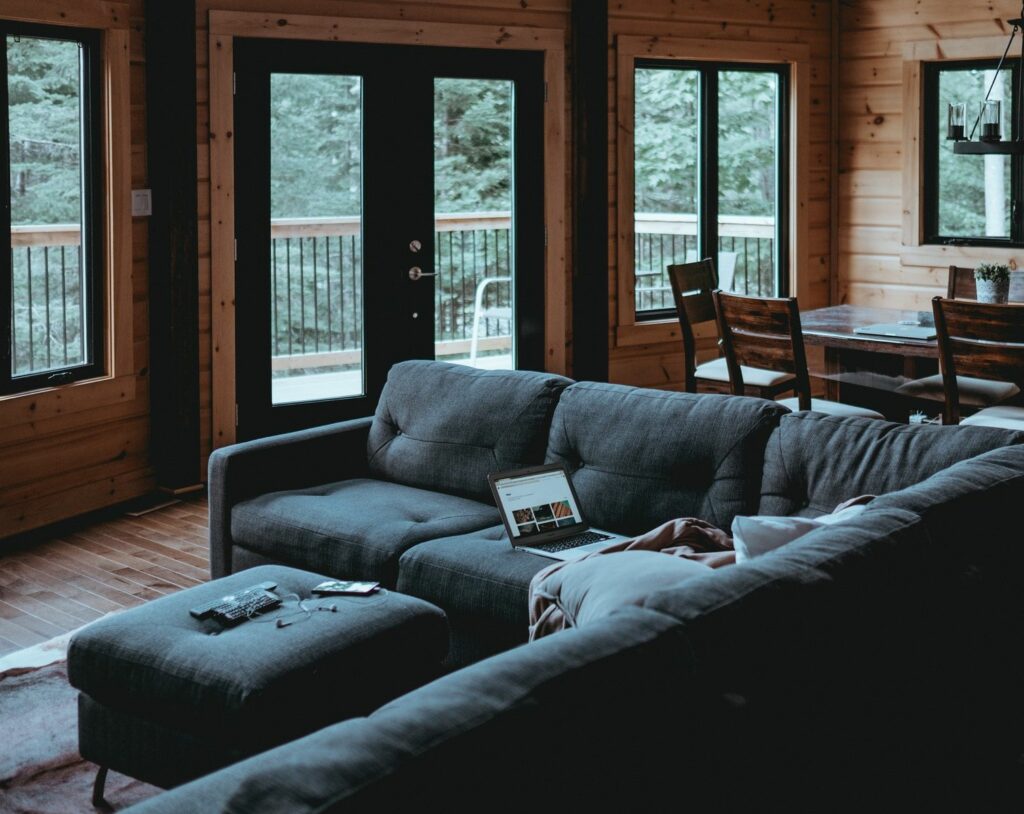 Fancy staying in a luxury hut near the river then check out the following listings below. All of the listings below have a hot tub at the property.
Wye Valley Holiday Park
If you enjoy staying at holiday parks then these listings have on site static caravans or pitches to bring your own vehicle.
Wye Valley Camping Sites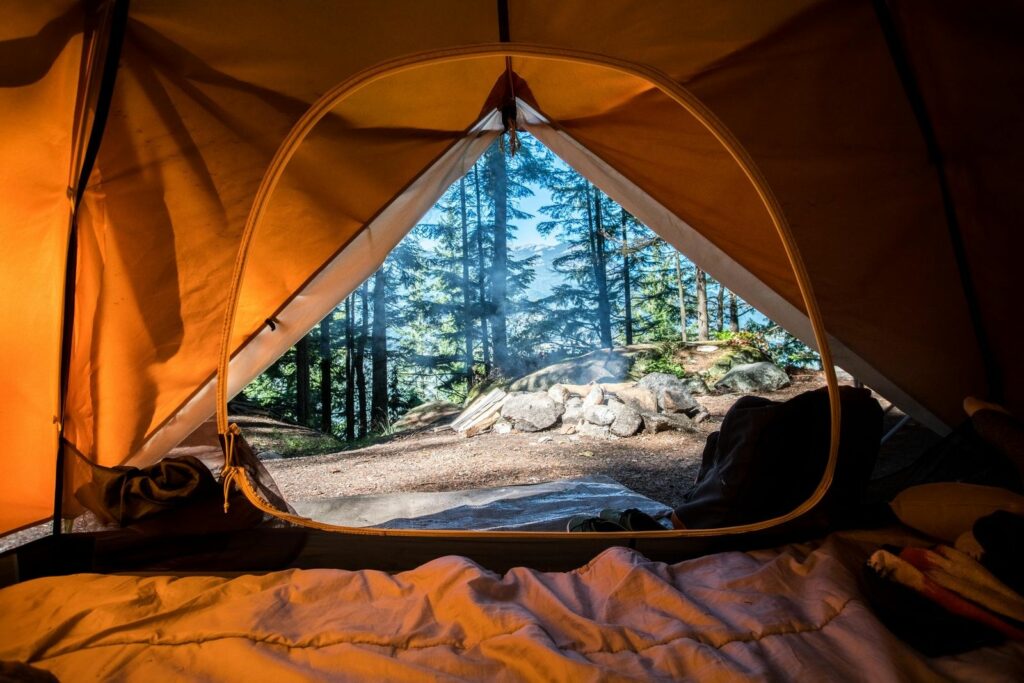 If you prefer the great outdoors then check out these campsites in the South West for a place to pitch up your tent.
Glamping in the Wye Valley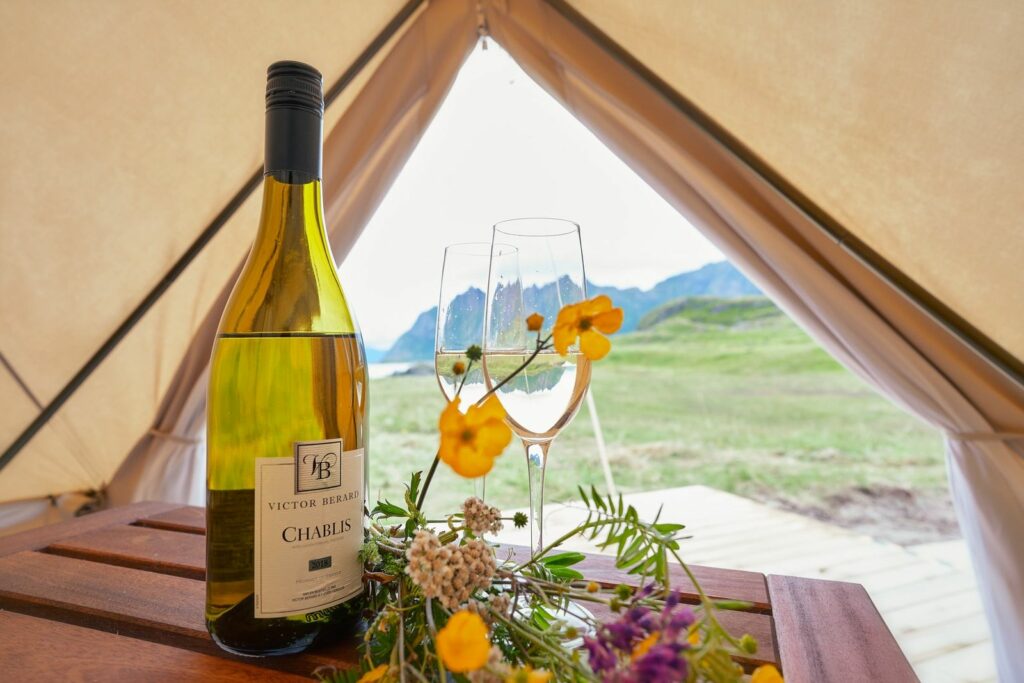 Glamping has become more popular in recent years. Enjoy camping in comfort with these luxury glamping spots in the area.
Properties with a Games Room
A games room is a must have for families and large groups with guests who want to enjoy spending time at the cottage during downtime. Check out our picks of properties with a games room below.
Ganarew Cottage – Ganarew characterful cottage with games room
Orchard House – near Monmouth. Games room with pool table, table tennis and table football
The Anchor – Games room in the barn in Lydbrook, England
Cottage with Table Tennis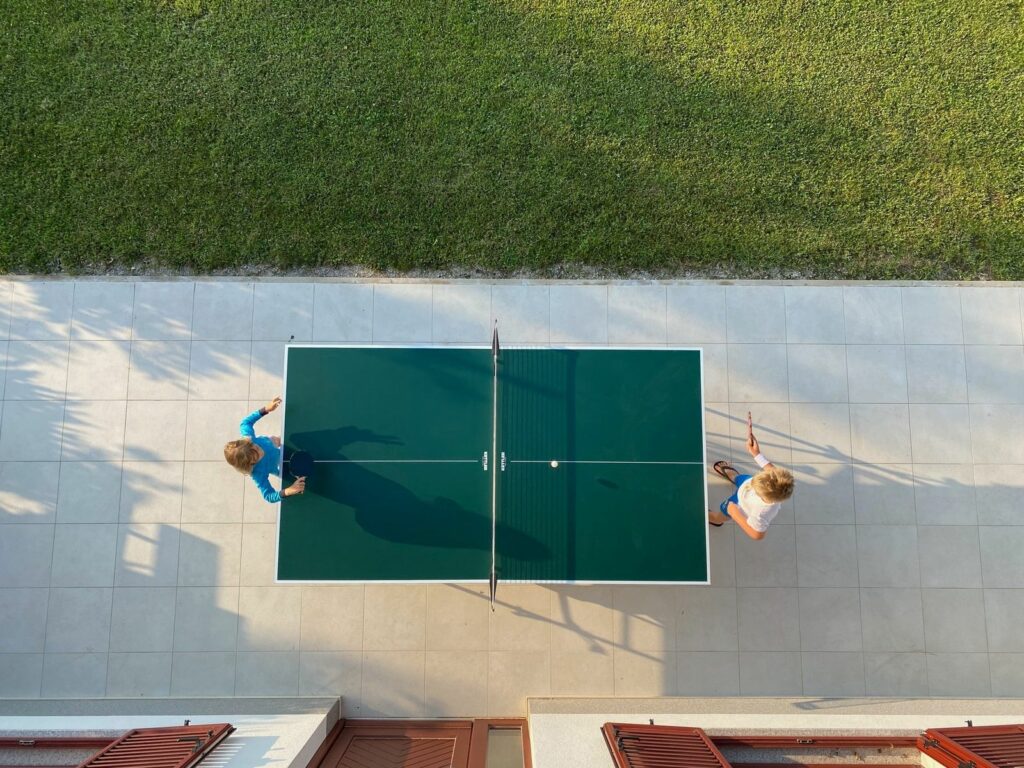 If you guests enjoy playing table tennis on holiday then check out these places to stay.
Wye Valley Cottages with Wonderful Views
For amazing views then check out the following properties:
Cottages with a Pool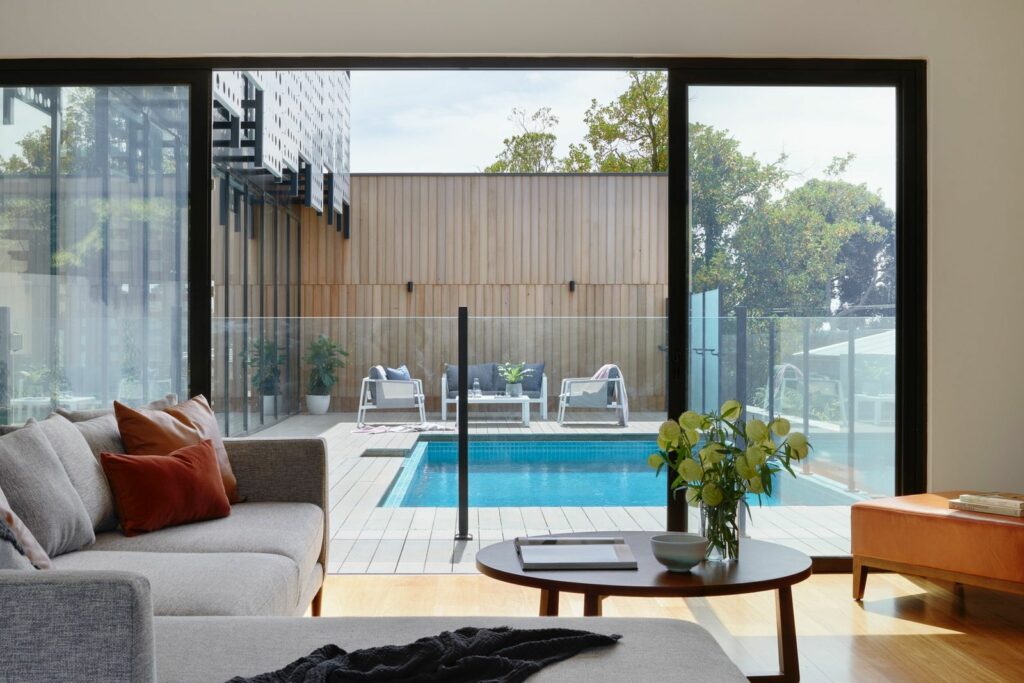 If you and your guests are looking for properties with a pool or private hot tub then you should consider looking at these amazing properties for rent.
A dip in the pool on a hot summer's day is hard to beat and these properties have decent pools for families and groups to enjoy during their stay.
Ross on Wye Properties and Accommodation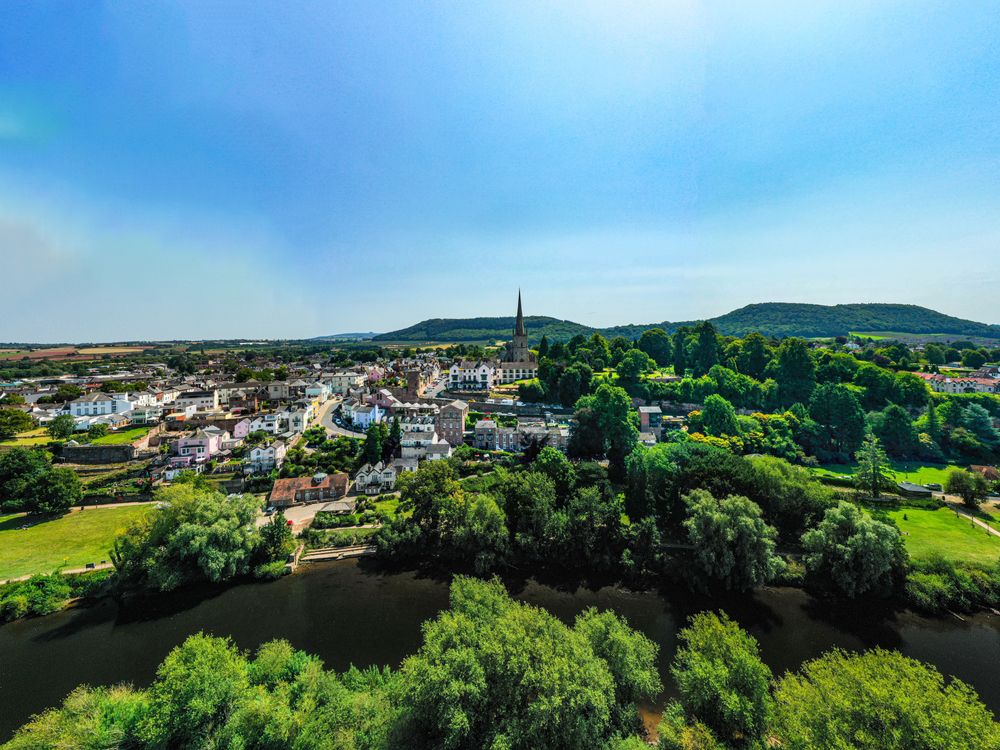 Ross-On-Wye, England is known as the gateway to the Wye Valley and there is no shortage of places to stay near this market town. Discover a Ross on Wye cottage to stay in during your holiday in the area.
Things to do in Ross on Wye
Ross On Wye has load of things to do during your visit. There's a wide range of antique shops in the town itself or if you are looking for something outdoors then regular canoe trips depart by the river.
Forest of Dean Properties in the Wye Valley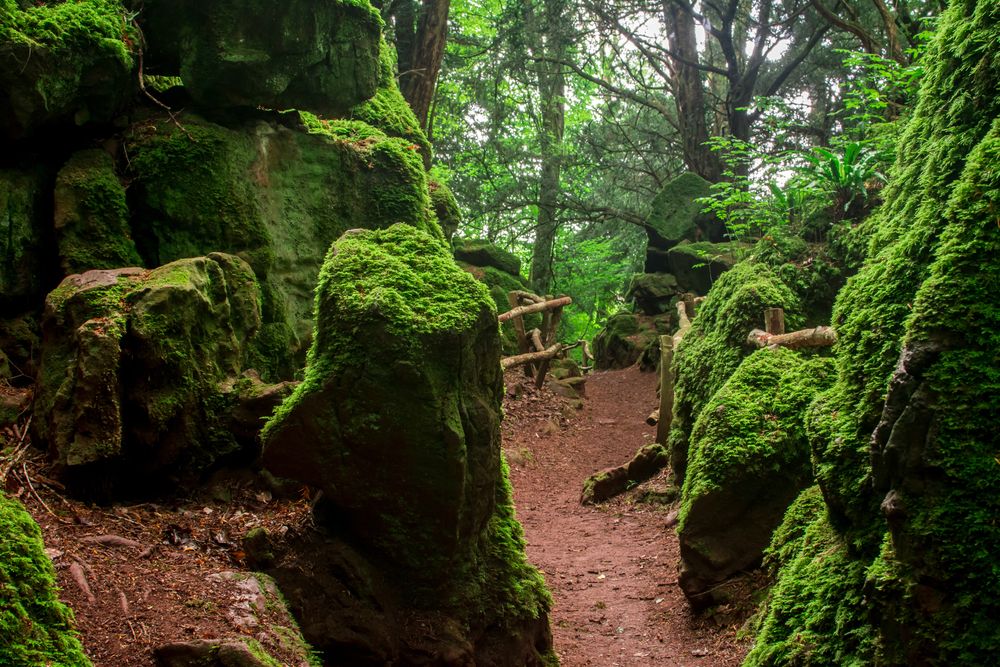 Relax in the Royal Forest of Dean and enjoy the natural environment around you at these fantastic properties.
Things to do in the Forest of Dean
There's a whole load of things to do in the forest itself. Also check out Clearwell Caves, The Forest of Dean Sculpture Trail and Puzzlewood.
Herefordshire Properties in the Wye Valley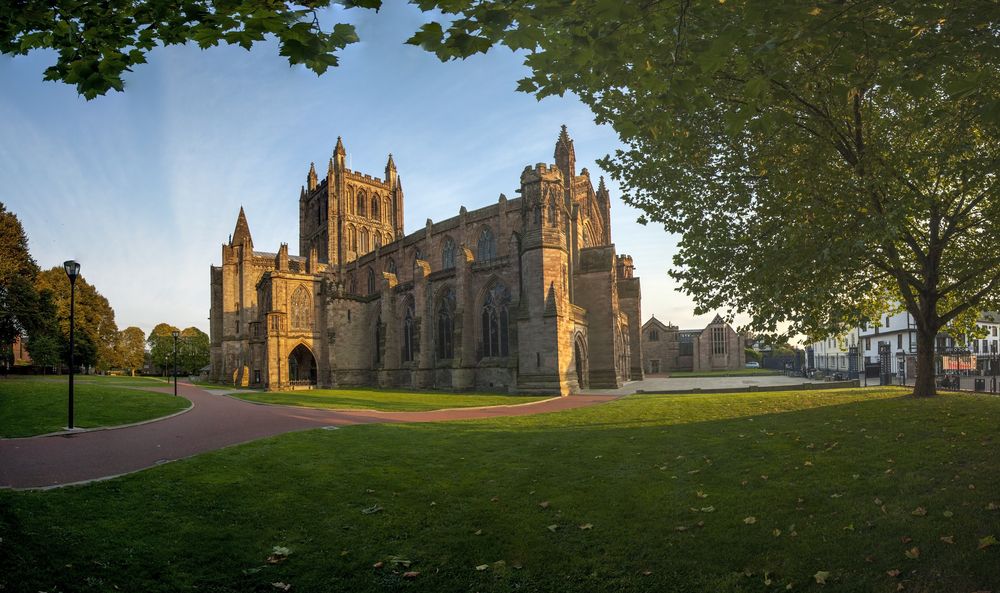 Enjoy a stay in Herefordshire, England at one of these properties. Hereford is one of the larger cities in the area but still small enough to get around on foot.
Things to do in Herefordshire
During you stay you may wish to check out Hereford Cathedral and the Mappa Mundi – The Largest Medieval Map. Hereford is also home to Weston's Cidery which offers regular tours or if you like gin you could check out the Chase Distillery.
Monmouthshire Properties in the Wye Valley
If you fancy staying in Wales for your holiday then check out the following properties.
Things to do in Monmouthshire
Why not visit Chepstow Castle, Tintern Abbey or take a hike up the Sugar Loaf Mountain during your stay in Monmouthshire.
There's plenty of outdoor activities in the area for families, couples and groups to enjoy.
Symonds Yat Cottages in the Wye Valley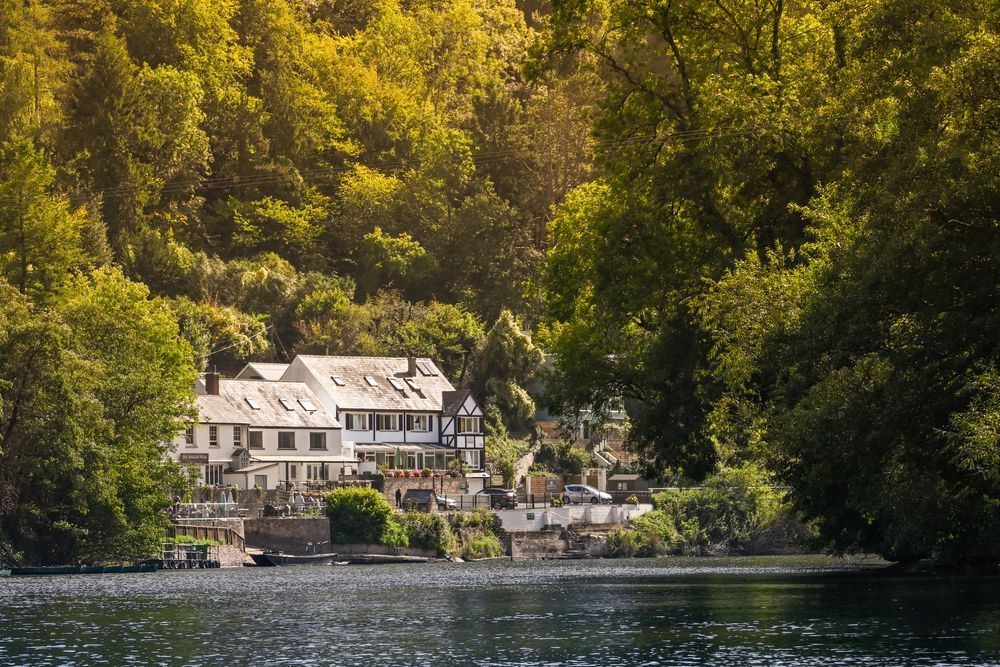 Symonds Yat has a ton of family friendly activities nearby including the butterfly zoo, miniature golf and hedge maze. The butterfly zoo is a firm favourite of places we like to visit with our own children.
For places to stay in Symonds Yat we recommend:
Things to do in Symonds Yat
You can visit King Arthur's Cave, go canoeing on the river or enjoy miniature gold whilst staying in Symonds Yat. It's also worth visiting the maze and butterfly park.
Wye Valley Holidays at Field Cottage Peterstow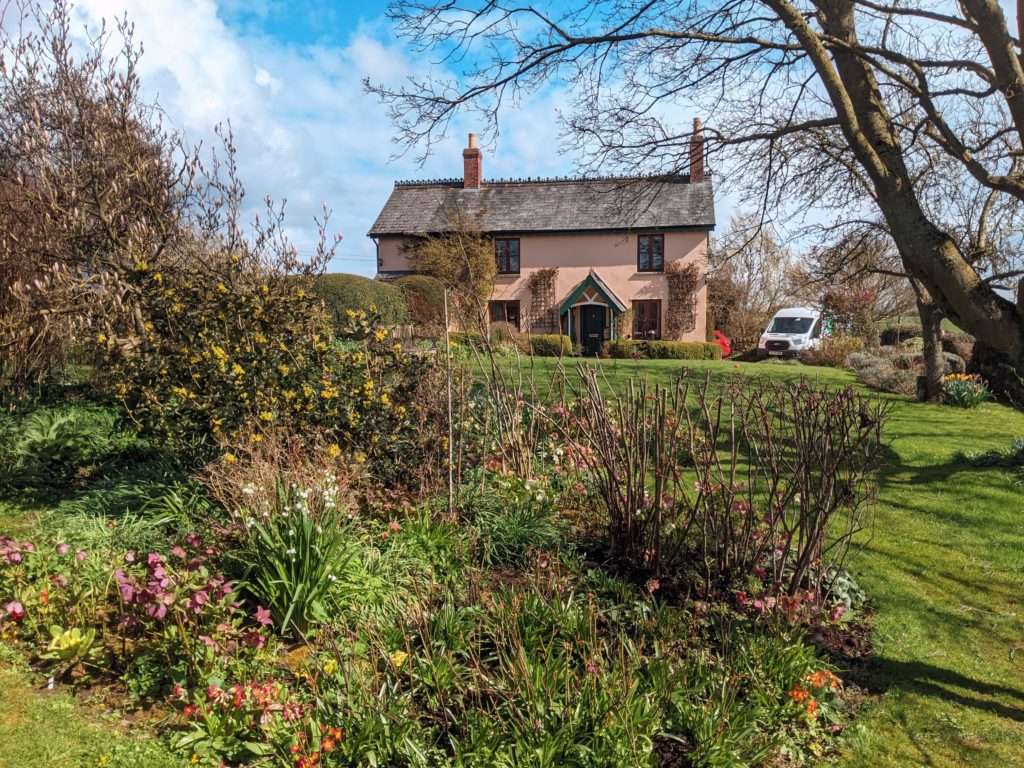 Relax at our very own Field Cottage in Peterstow, Herefordshire, England surrounded by fields, but very well connected to the A49 and just 5 minutes drive to Ross-On-Wye.
Guests are welcome to enjoy the 4 bedroom cottage and gardens during their stay at this cosy Victorian cottage on the doorstep of the Wye Valley Area of Outstanding Natural Beauty.
The cottage has a number of facilities including fast wifi and a large garden for families to enjoy in the summer. The cottage is also dog friendly.